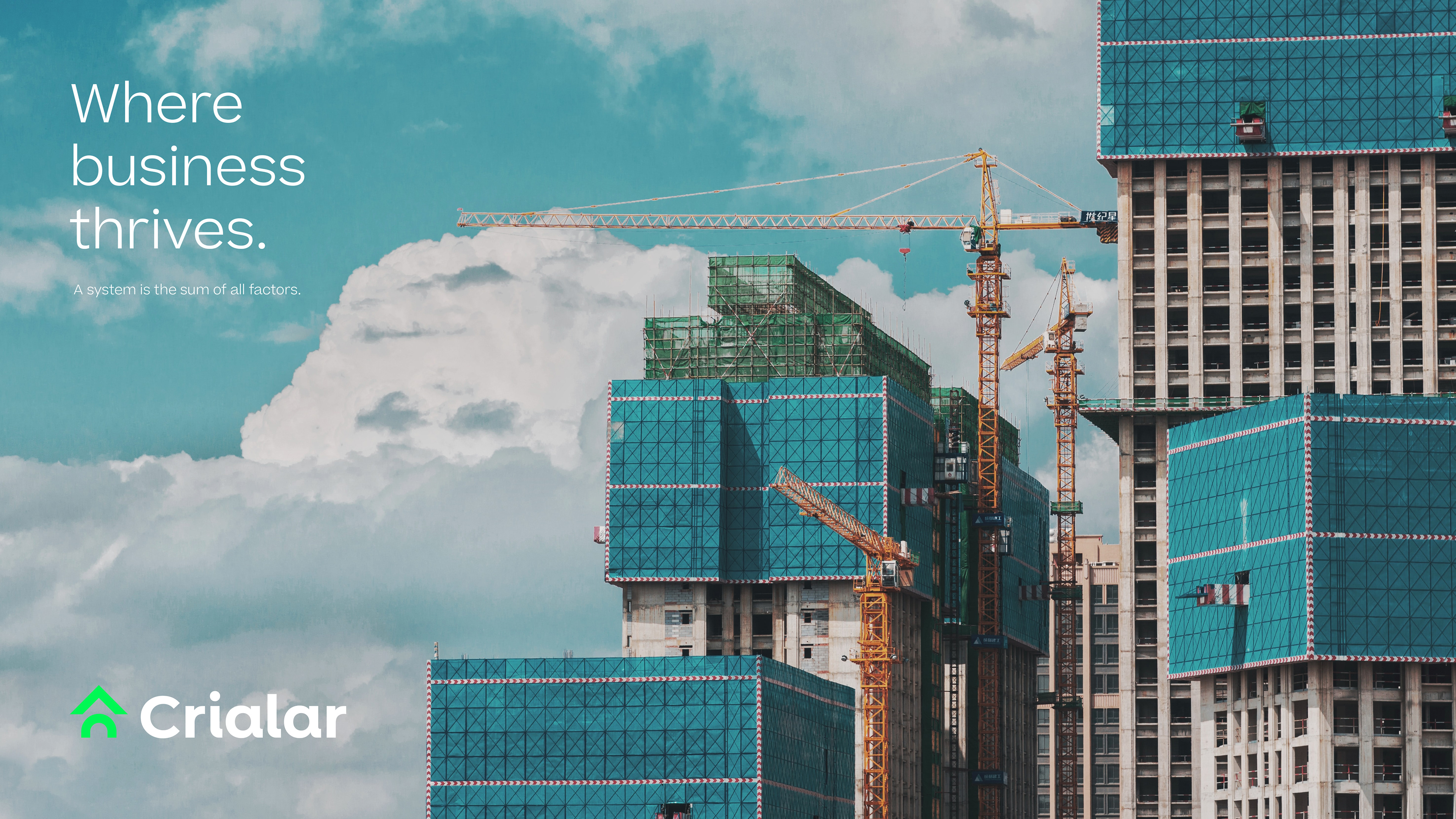 [ENG]




About


Crialar is a building materials company, based in Campo Grande, Mato Grosso do Sul, which aims to monitor the progress of the work from beginning to end, offering the best materials and services.
Starting from a younger garment, the development sought to adapt to the modern, to the current, with a pregnant minimalism. With easy-to-understand symbology and the aid of illustrations for the dismemberment of graphic and support pieces. Aiming at ways to build empathy, shorten ties with customers. 
The naming was defined starting from the junction of the verb "create" and the noun "home". Suiting the business and the services offered. Emphasizing clarity, taking into account the desired target audience, in addition to making a parallel between the simple and the pleasant.
Crialar é uma empresa de materiais de construção, sediada em Campo Grande, Mato Grosso do Sul, que tem como intuito acompanhar o andamento da obra do início ao fim, oferecendo os melhores materiais e serviços.
Partindo de uma roupagem mais jovem, o desenvolvimento buscou se adequar ao moderno, ao atual, com um minimalismo pregnante. Com simbologia de fácil entendimento e o auxílio das ilustrações para desmembramente de peças gráficas e de apoio. Objetivando meios de construir empatia, encurtar os laços com os clientes. O naming foi definido partindo da junção do verbo "criar" e o substantivo "lar". Adequando ao negócio e aos serviços oferecidos. Enfatizando a clareza, levando em consideração o público-alvo almejado, além de fazer um paralelo entre o simples e o agradável.